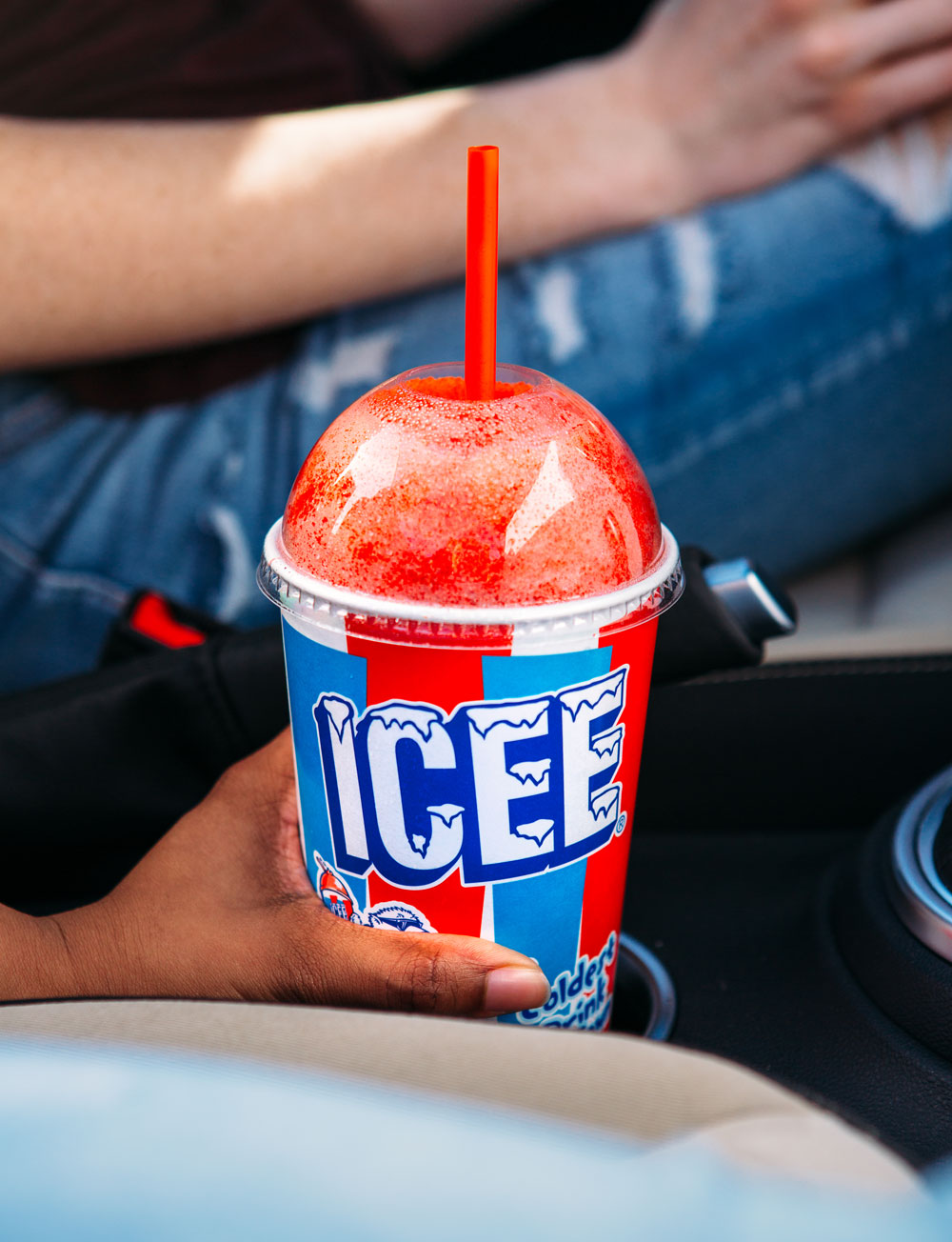 Peter Pan said that "once you grow up, you can never go back..."
But with ICEE you can!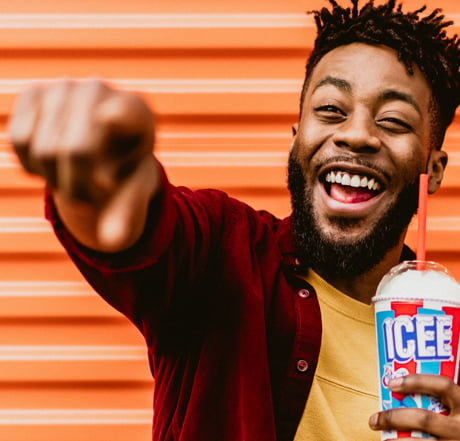 Our brand's purpose is to give everyone the smallest excuse to
be a kid again
because there are no rules.
Creating Stories that are Written One Sip at a Time
We got our start in 1967 in Los Angeles, California. As ICEE grew, we began acquiring locations across the entire United States and developing a presence in Mexico and Canada. Our name changed as we grew, evolving from Western ICEE to ICEE USA, and finally landing on The ICEE Company.
J&J Snack Foods acquired The ICEE Company in 1987, and has remained our parent company ever since. ICEE products are now available worldwide, including Central America, China, Australia, the United Kingdom, Western Europe, the Middle East and South Africa.
Today, we are proud to be the No. 1 frozen beverage brand worldwide and to be a part of creating the stories that are written One Sip at a Time.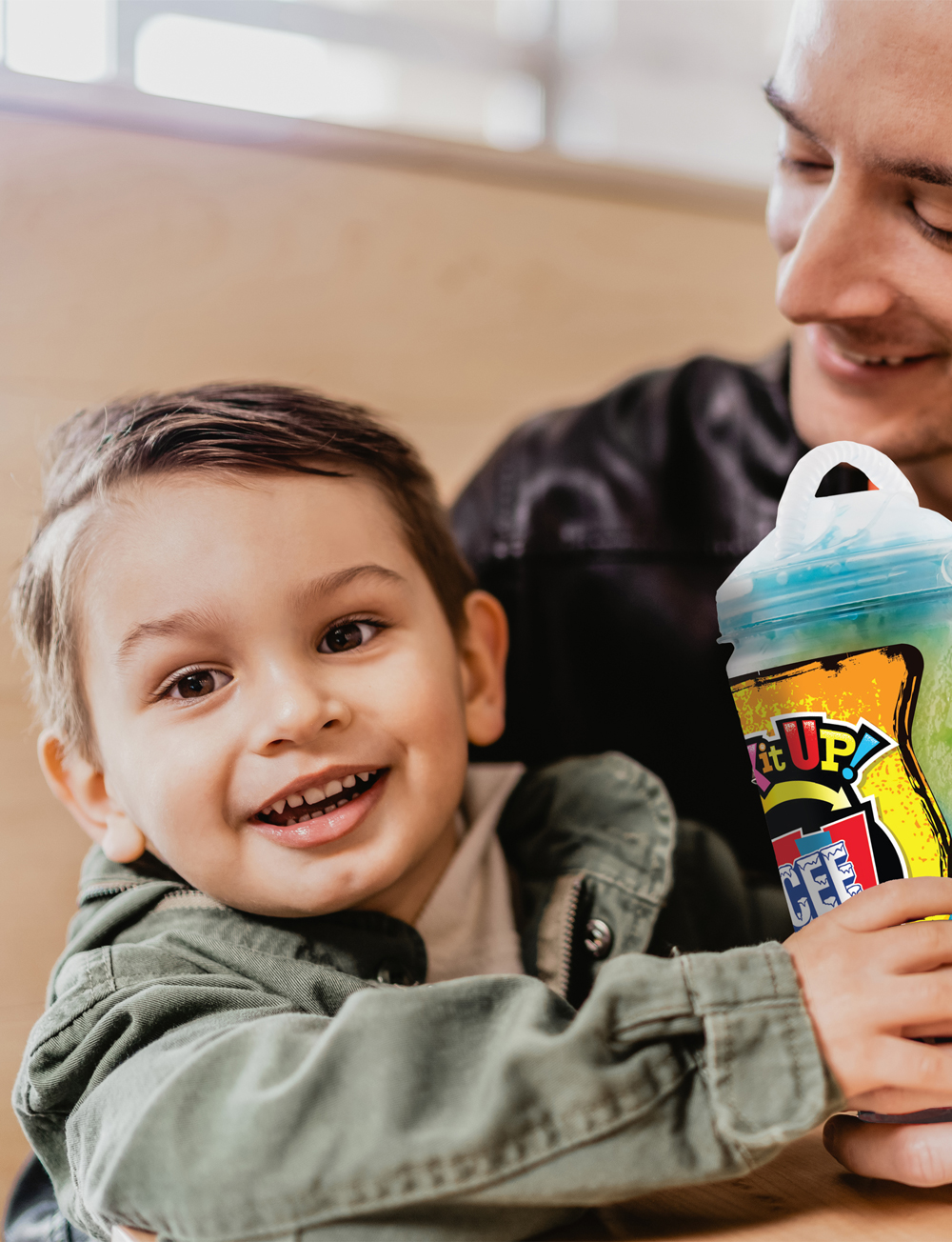 ICEE is a kid in a cup! Joyful, carefree & thrilling.
It's stick-out-your-tongue fun all in vibrant & full color!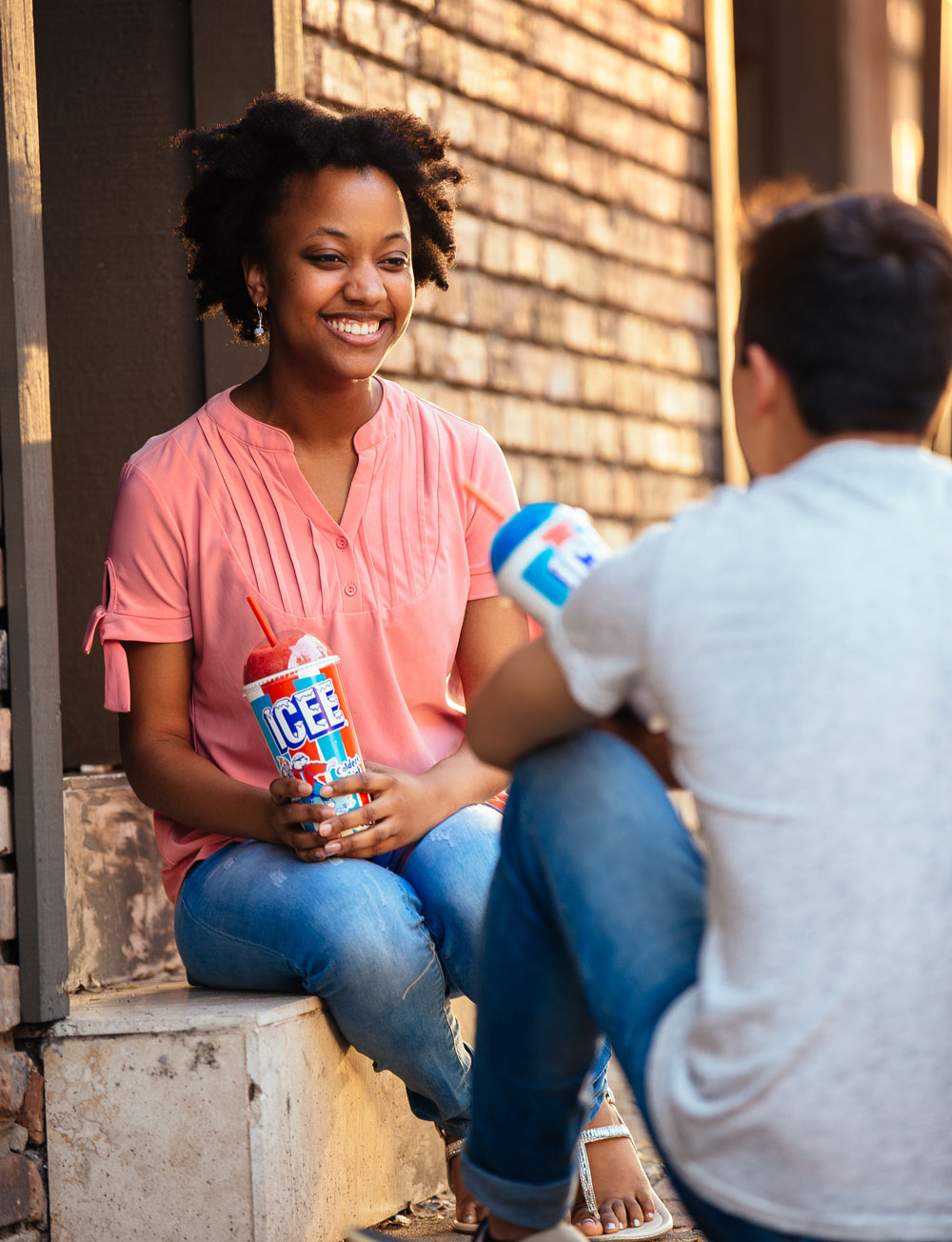 You don't just drink ICEE
you experience it
Who We Are
The ICEE Company is the leader in the frozen beverage industry, offering the most comprehensive frozen beverage package and service network in the beverage and food service industry.
Brand
---
The ICEE Company is the home to the original Frozen Carbonated Beverage.
Service Network
---
ICEE is a family of dedicated team members with 100+ service centers across the U.S.
Frozen Beverages
---
We are No. 1, serving over 500 million frozen beverages each year!
Everyone needs a parent like J&J Snack Foods
The ICEE Company is owned by J&J Snack Foods Corp. (NASDAQ: JJSF) J&J Snack Foods Corp. is a leader and innovator in the snack food industry, providing nutritional and affordable branded niche snack foods and beverages to foodservice and retail supermarket outlets.  Manufactured and distributed nationwide, our principal products include SUPERPRETZEL, BAVARIAN BAKERY and other soft pretzels, ICEE and SLUSH PUPPIE frozen beverages, LUIGI'S, MINUTE MAID frozen juice bars and ices, WHOLE FRUIT sorbet and frozen fruit bars, MARY B'S biscuits and dumplings, DADDY RAY'S fig and fruit bars, TIO PEPE'S, CALIFORNIA CHURROS and OREO Churros, PATIO Burritos and other handheld sandwiches, THE FUNNEL CAKE FACTORY funnel cakes, and several bakery brands within COUNTRY HOME BAKERS and HILL & VALLEY. For more information, please visit jjsnack.com

*MINUTE MAID is a registered trademark of The Coca-Cola Company. *OREO and the OREO wafer design are registered trademarks of Mondelez International group, used under license.